Product Description
The TorcUP Raptor RP-3000 (Gun Only - No FRL Unit included) Industrial Pneumatic Torque Wrench has a 1'' Drive and provides 740 - 3000 Ft Lbs or 1103-4067 Nm of tightening power with accuracy of ±5%.
TorcUP RP-3000 Raptor Torque Gun & 90 Degree Reaction Bar ONLY.
FRL Unit & Other TorcUP reaction arms sold separately.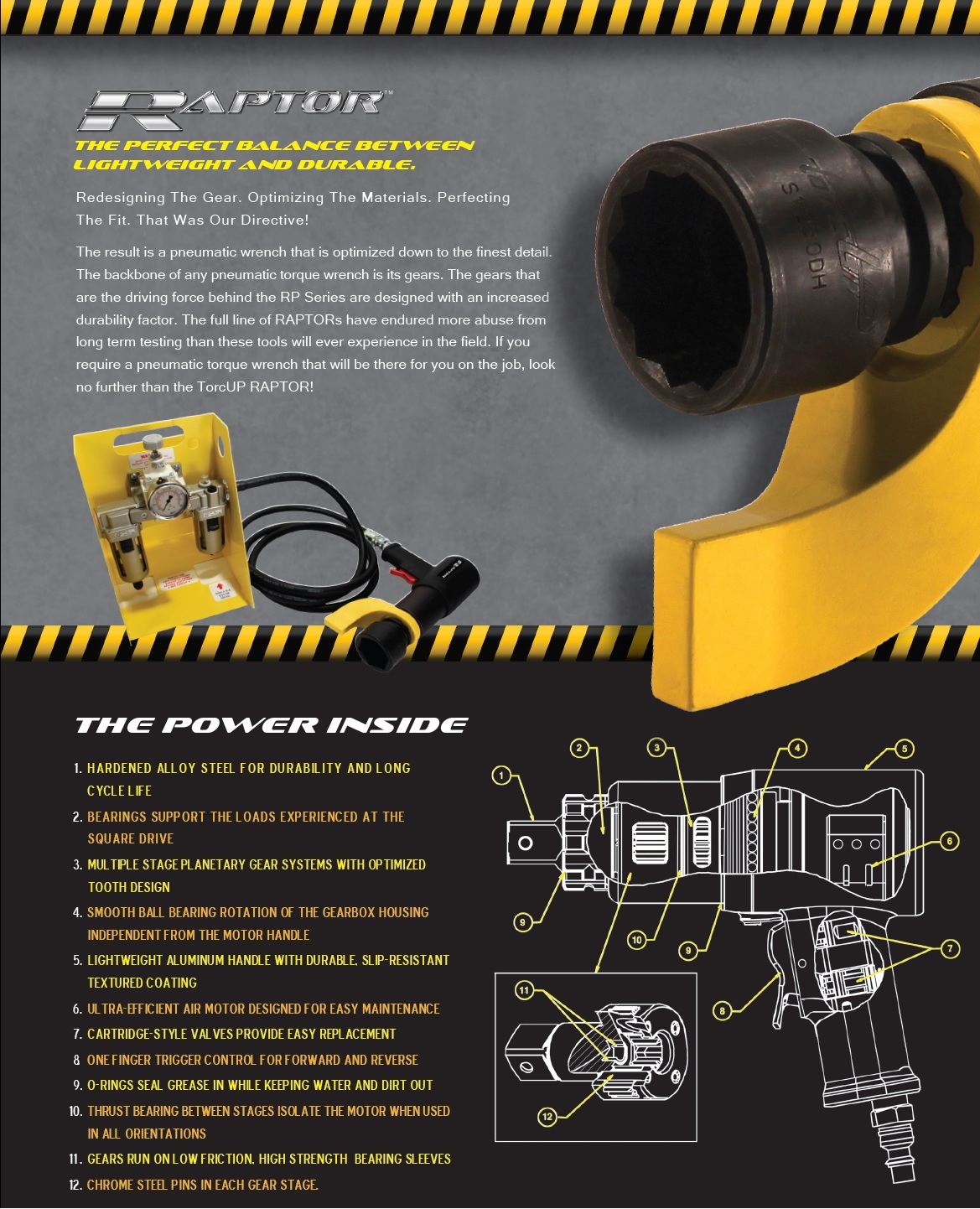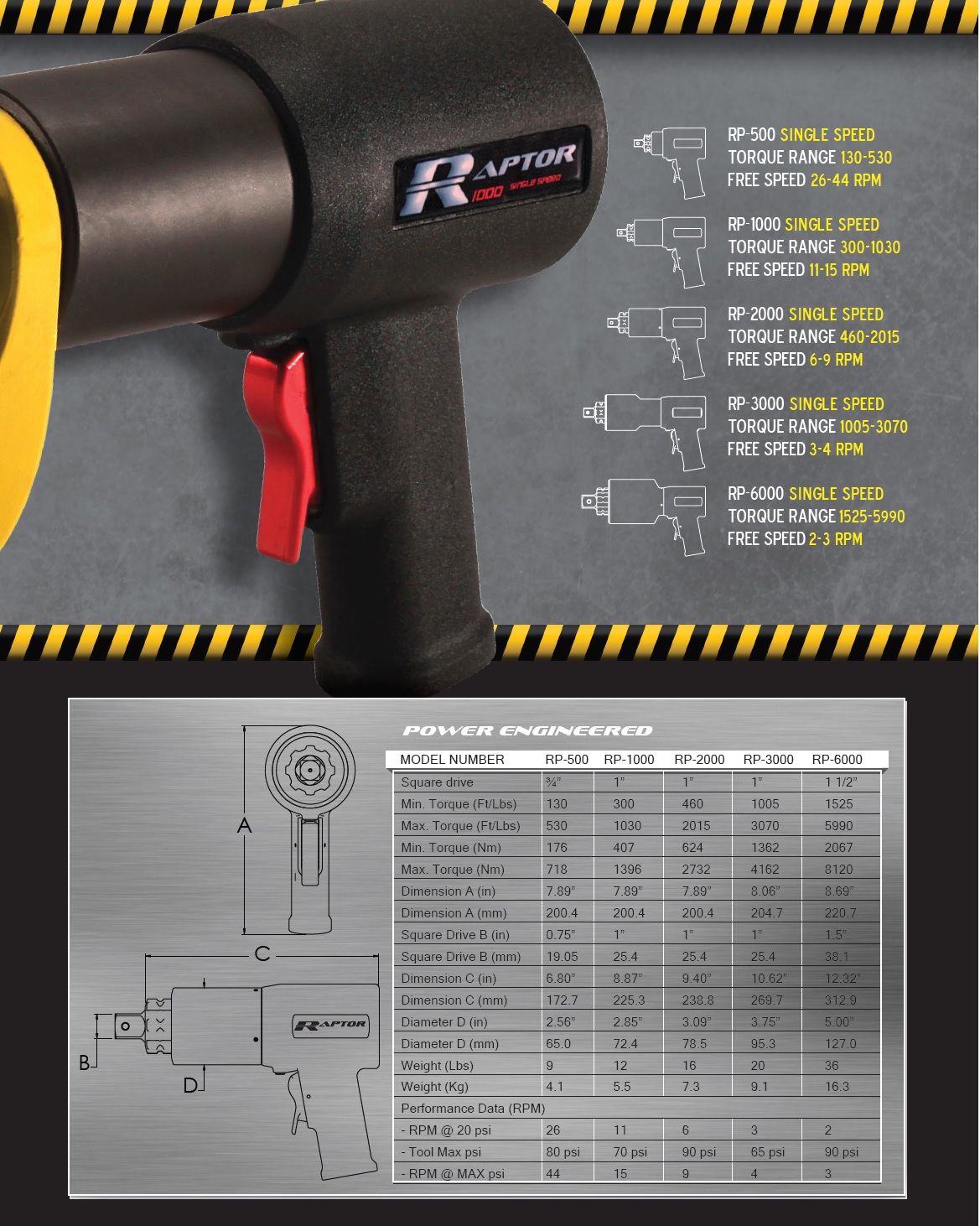 Lead Time: 3-6 Weeks
Warranty
TorcUP 13 Month Warranty
Custom Field
English Range
740 - 3000 Ft Lbs
Product Reviews